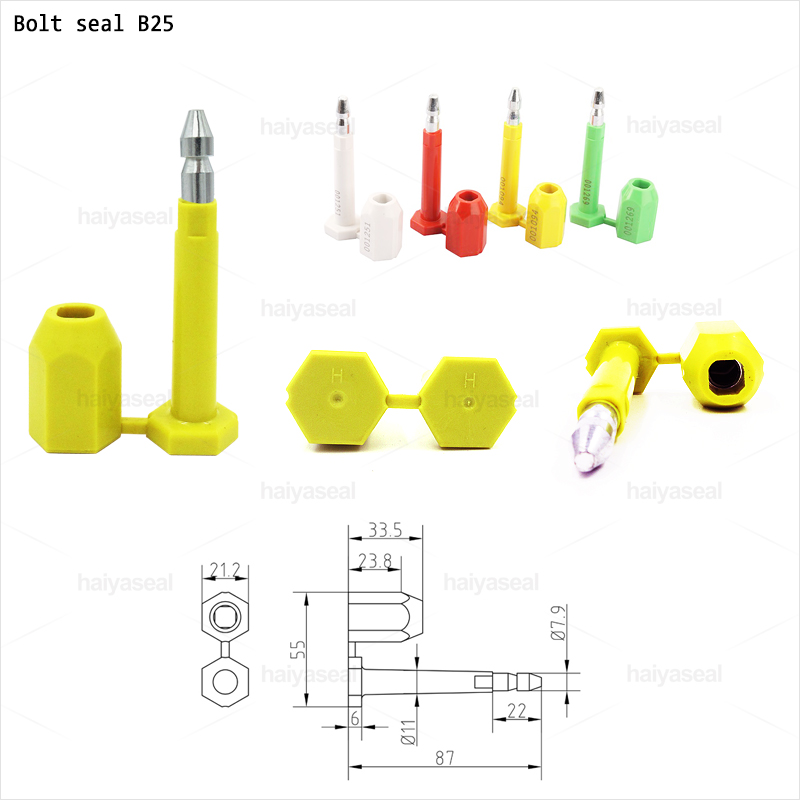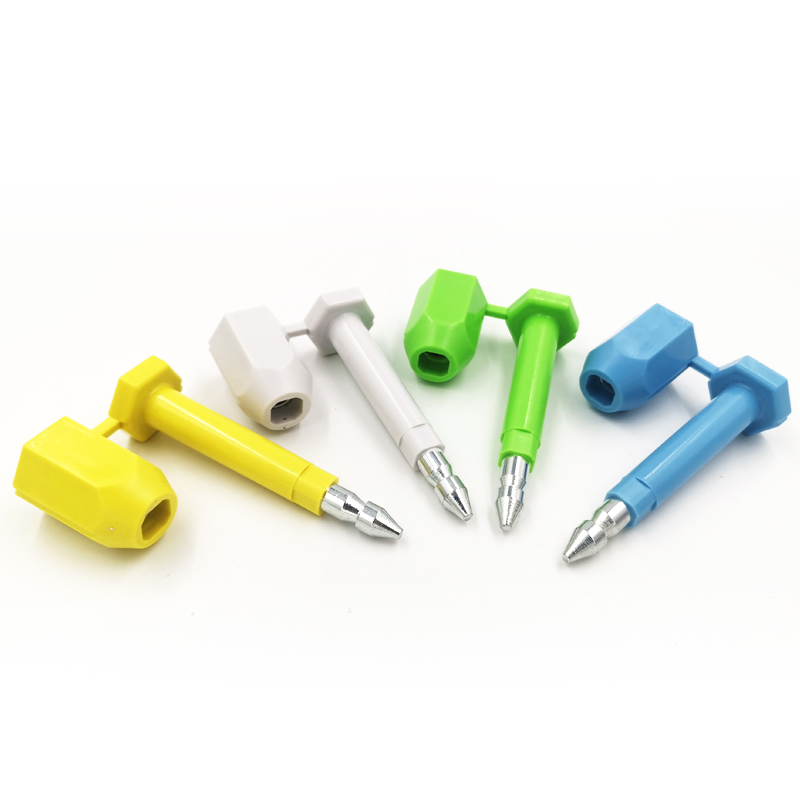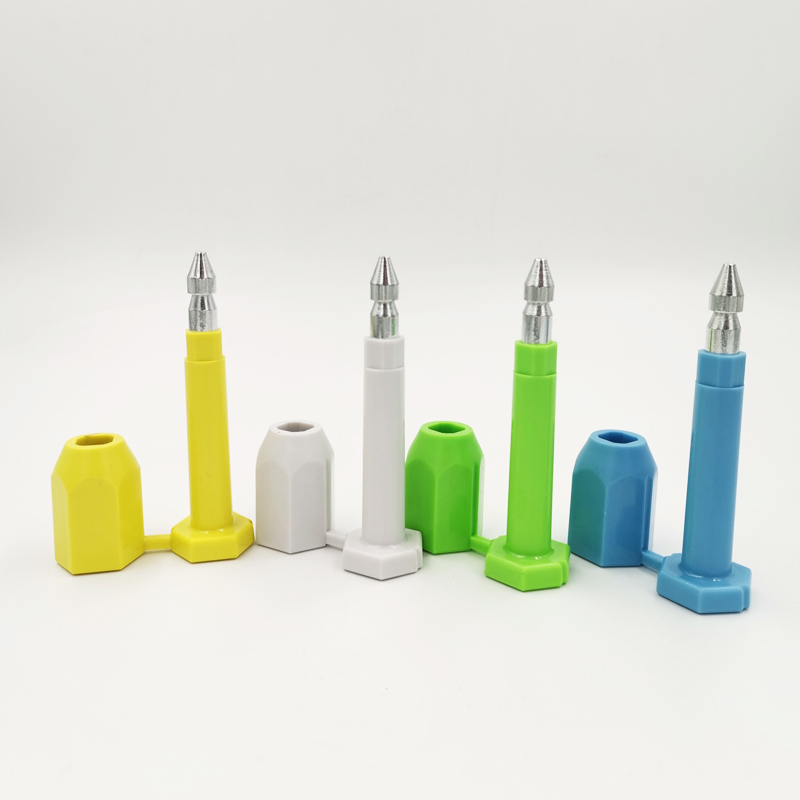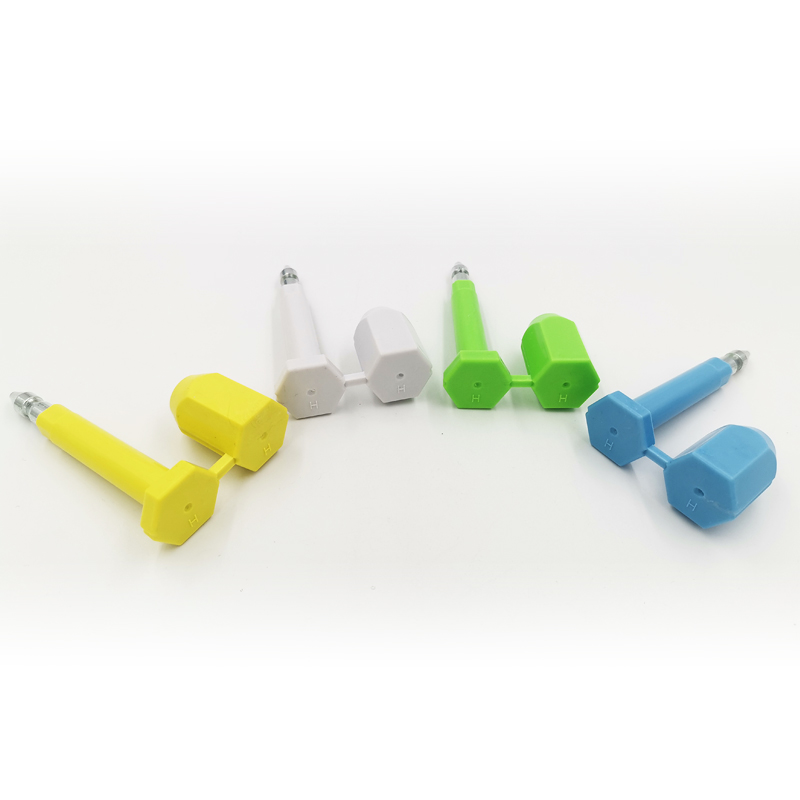 Typical Uses:cargo container doors, freight containers, rail car doors, shipping / ISO containers, truck trailers and more.
This rugged, high-security seal must be removed with a bolt cutter by cutting the shaft
The high-security steel inner core is completely encapsulated in a tough, tamper-evident and numbered polymer shell. Keyless, single use bolt locks provide a high level of security and tamper-evidence. Steel, heavy-duty, high-security bolt seals for trucks, cargo containers, etc. – wherever high-security and tamper-evidence is required
Material
A3 steel and ABS plastic
Features
A.Self-locking – no tools required.
B.Key-less
Application
All kinds of Containers, Trucks, Tanks, Doors,
Postal services, Courier services, Bags, Airline Luggage,Airline,Liquor,Carts,Food Carts, Trolleys.
Tensile strength
>15KN
Specification
1.Total length: 87mm; Mother: 33.5mm
2..Pull tight locking mechanism
3.Removable by bolt/cable cutters, eyes protection is necessary
Print
1.Thermal stamping or laser printing
2.Customer's company name&logo, Sequential numbers
3.Bar code is available
Color
1.Red, yellow, green, blue, white, black, orange, gray etc.
2.According to customers' requests
High Security Bolt Seal with plastic-coated steel locking device . Classified as a high security container seal. Various colors to choose from for custom orders.
High Security Bolt Seal ,Keyless, single use China Manufacture High Security Bolt Seal a high level of security and tamper-evidence. Steel, heavy-duty, High Security Bolt Seal for trucks, cargo containers, etc. – wherever high-security and tamper-evidence is required.
Packaging:
Carton Dimensions:(LxWxH)48cmx33cmx14cm
Weight: 20 kg
Quantity: 250Pcs
Send Inquiry