Applications:
Cash and courier Bags, Food & Beverage carts, Fire extinguisher pins, ATM Cassettes, Ballot boxes, Storage totes, Suitcases and Luggage, Healthcare boxes, Airline cargo, Travelling bags, Accessories, Laptop bags
Industries: Airline, Express, Chemicals, Banking, Government, Fire service, Healthcare, Food & Beverage, Fishery, Retail, E-commerce
Specification:
1. Indicative seals.
2. Material: PE plastic& metal instert
3. Equipped with metal insert in lock mechanism for increased security
4.Pull the end to adjust to your liking.
5. Tensile strength: 10-13kgs.
Printing:
Customer name, logo, unique sequential numbered, bar coded
Colors:
Yellow, white, green, blue, orange, red (optional).
Packaging:
Standard Packaging: 5000pcs/carton
Carton Specifications: 48×40×36cm
Weight:10.5 kg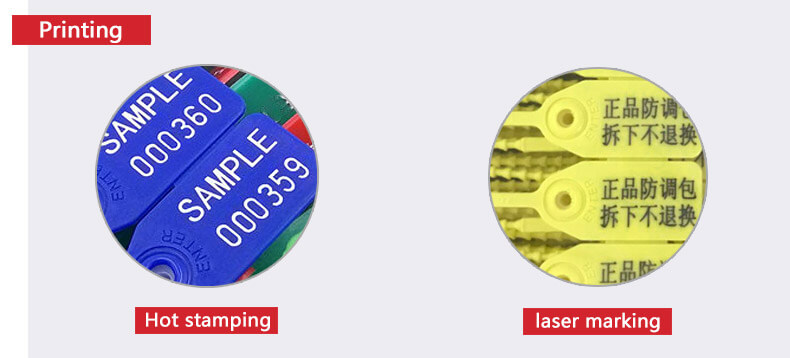 Send Inquiry